Papal visit: Young people look ahead to Ireland visit
BBC News - Sat, Aug 25th 2018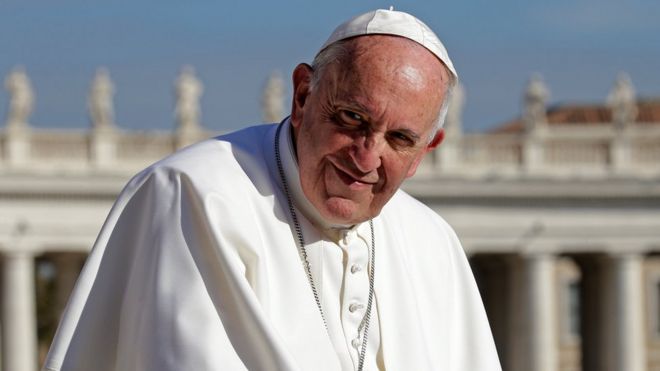 Pope Francis will be in Dublin this week for the World Meeting of Families, an international Catholic event that is staged every three years.
The last pontiff to visit the Republic of Ireland was Pope John Paul II in 1979 - he drew crowds of over 2.5 million.
But what does meeting the Pope mean to younger people in Ireland?
Ahead of the historic visit, BBC News NI's Sarah McKinley asked people why they are making the trip to Dublin.
Since I find my faith the best and most fulfilling part of my life, I can't help but enjoy talking about it and sharing it with others, even if in just small ways.
I don't often receive negative comments about my faith in person - more often people ask genuine questions.
My faith does start conversations and I'm always more than happy to civilly and politely discuss my beliefs and how they apply to my life.
The commissions created by Pope Francis have developed best practices for dealing with allegations and leading institutional change.
My faith is based on my undeniable and personal experience with God.
While our faith remains the same on a personal level, on an institutional level the Church has rightfully taken great strides in this area.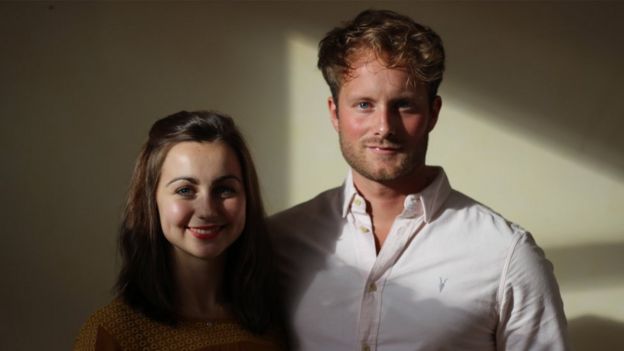 'The Church has instigated reforms' - Edward Barrett-Shortt, 28, Dublin
Having Pope Francis visit Ireland is a chance to celebrate the family as the cornerstone of our society, the place where we first come to know and love our faith.
Pope Francis is the ideal leader of the Catholic Church for our time - he is both a reformer and a proponent of traditional Catholic values, such as the importance of the family.
For many years, the Church could be accused of mishandling the scandals. Like many people, it did not believe that their extent was as far reaching as eventually uncovered.
Over the last two decades, the Church has instigated reforms that go further than any other institution in history to ensure that such scandals will never be repeated.
We remain true to the Church as it is our means of understanding and celebrating our faith.
The essential truths that we believe cannot be made untrue by members of the Church who acted in a way entirely contrary to our own beliefs.
The scandals should not lead us to believe that our faith in God or the Church is misplaced.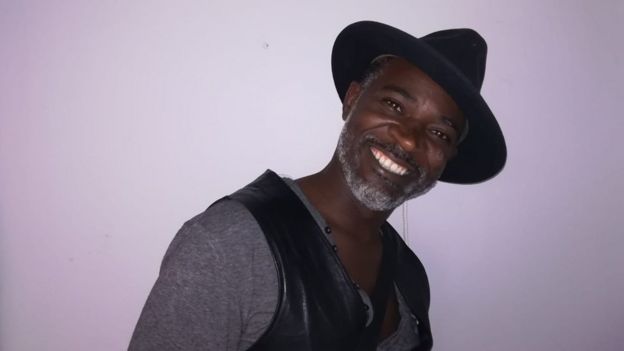 'I totally get him' - Tura Atura, 45, Belfast
As a person who came from another part of the world seeking a new life, the Irish people embraced me and made me a part of their community and family.
I am ever grateful for these opportunities thanks to the nature of the Irish people so I'll be talking about that in my speech.
I get butterflies thinking about it. I'm overwhelmed, I get goose-pimples and my eyes fill up with tears.
I almost have this feeling of being star-struck - I won't know whether I'm coming or going in that moment.
It's such an opportunity and an honour - it far exceeds anything that I could ever have imagined. It's almost the icing on the cake of my 25 years in Ireland.
Even if you read Pope Francis' tweets in the morning they are light. It's the energy and the positivity that he exhibits - I can relate to the man, I totally get him.
He is the best suited spiritual leader to help us confront some of the challenges of our time engulfing our world and give spiritual guidance.
We always need people who can give us positivity and inspiration.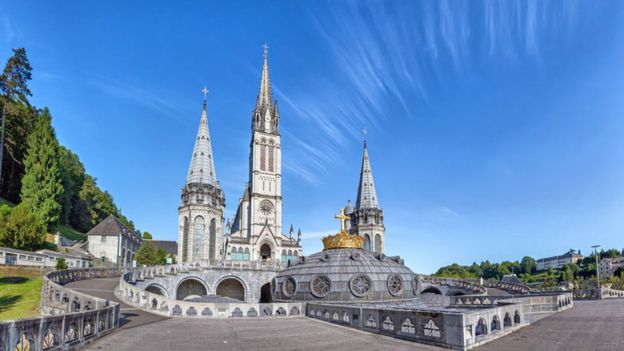 'The tears will be tripping me' - Mary-Beth Irwin, 23, Belfast
It's a once-in-a-lifetime experience - I've been asked to be a Eucharistic minister so if Pope Francis gives me communion the tears will be tripping me.
I can't wait to see all these Catholics from all over the world in one place - it'll show how strong the Catholic Church actually is.
From a spiritual side, everybody there will be on the same page so I can be more confident and vocal about my faith there.
If I'm going to Lourdes, I'll just say that I'm going to France - it's not like I'm hiding, I just don't want to offend anybody.
When I do say Lourdes to people the response is often: 'Why wouldn't you go to Ibiza or something instead?'
I told a girl I work with I was going to see the Pope and you could see it in her face that she was judging.
My faith is strong enough to know it's not the religion in general, it's just bad priests or nuns.
It takes the right people to bring the faith up again in the world's eyes.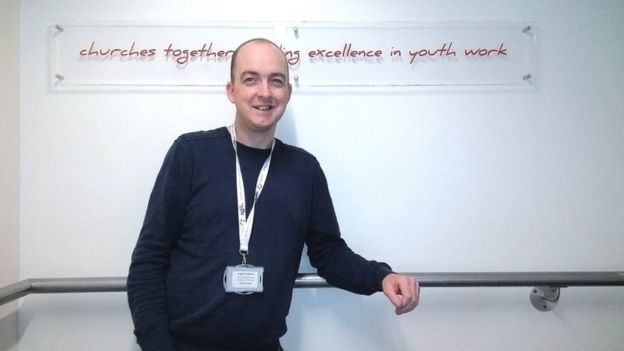 'A culture here of hiding faith' - Joe McKeown, 39, Belfast
It's international - the young people will feel like they are part of something massive and realise they aren't alone.
It's not just them and their wee youth group with 10 people in it - it's global and it's huge.
There's a lot of energy about the occasion - when you volunteer you get more in return too.
They'll be bringing hope and joy into a world that is often lacking in it.
There's been a hangover from the Troubles in Northern Ireland, meaning people don't want to talk about faith in case they're outed as one side or another.
It means there's a culture here of hiding faith because it's intimate and it's personal.
Youths aren't faith literate but seeing all the nationalities sharing in the papal visit could help that.
It'll normalise conversation and prove Catholicism isn't an exclusive club.
The young people seem ready to move on - they're not constrained by the same memories of the past as some older Catholics.
Sadly, there's been child abuse in football, in schools - it's pervasive throughout society so we can't hold it against the religion in its entirety.

Papal visit to Ireland: Itinerary highlights
Saturday 25 August
08:15 - Departure by plane from Rome for Dublin
10:30 - Arrival at Dublin Airport for official welcome
10:45 - Transfer to Áras an Uachtaráin (Irish president's residence)
11:15 - Welcome ceremony with President Michael D. Higgins
12:10 - Arrival at Dublin Castle for meeting with authorities, civil society and diplomatic corps
15:30 - Visit to St Mary's Pro-Cathedral
16:30 - Private visit to the Capuchin Day Centre, a centre for homeless people
19:45 - Preside at the Festival of Families at Croke Park stadium
Sunday 26 August
08:40 - Departure by plane for Knock
09:45 - Arrival at Knock Shrine for visit to the Apparition Chapel and recitation of the Angelus
11:15 - Departure by plane for Dublin
12:30 - Lunch with the Papal Delegation
15:00 - Closing Papal Mass of the World Meeting of Families in Phoenix Park followed by a meeting with the Irish bishops
18:30 - Farewell ceremony at Dublin Airport
18:45 - Departure by plane for Rome
23:00 - Arrival in Rome